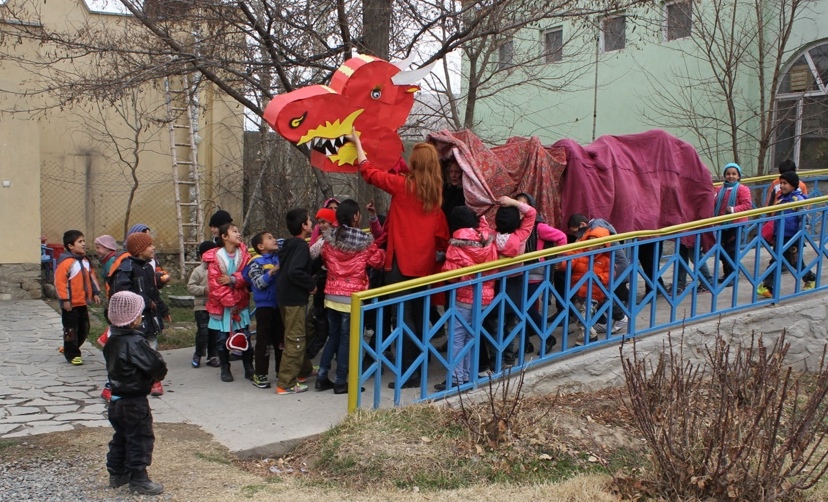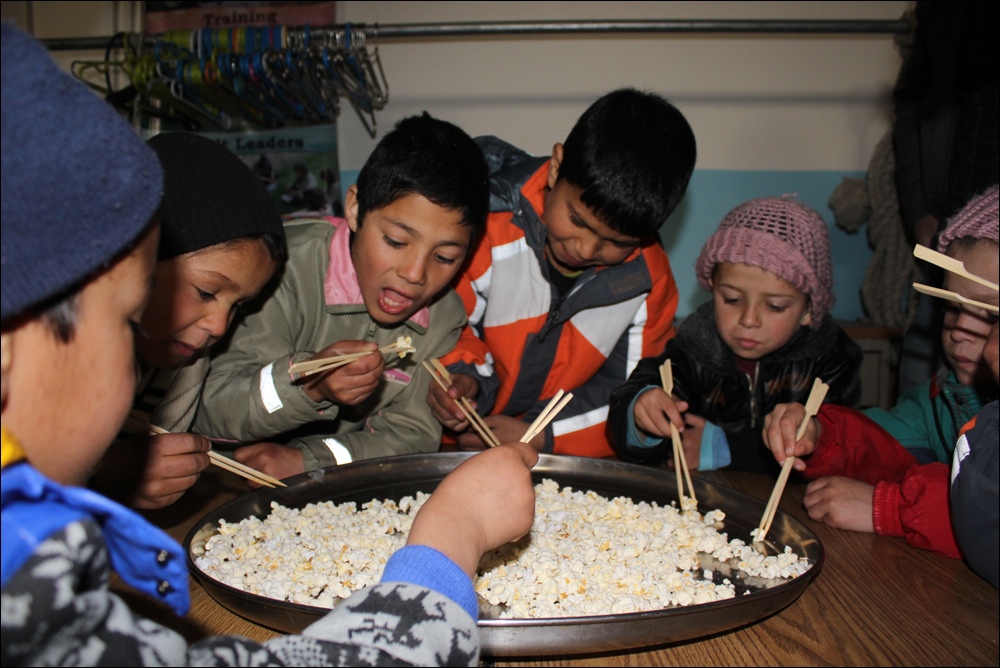 Today we hosted our much-anticipated Chinese New Years event welcoming in the Year of the Goat with the kids from Shamsa Village Orphanage. To put it mildly, it was amazing! We still don't know who had more fun, the kids themselves or the volunteers and PARSA staff who were helping to run things.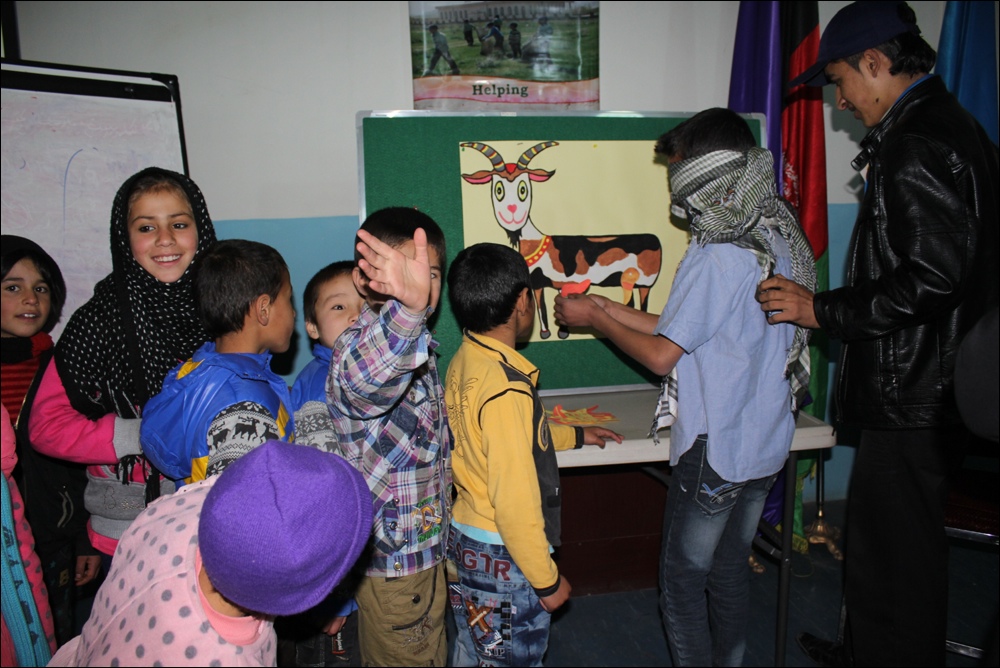 Chinese New Years is a very exciting and fun holiday, and we thought it would be a great first glimpse into Chinese culture for the kids (and for some of us!). We had five themed activities: Chinese lantern crafts, pin the tail on the goat, donuts on a string (because the kids love it), a dragon/goat coloring and fan making activity, and a learn-to-use chopsticks table. They were all great and the kids could not have been more happy with their beautiful lanterns and faces covered in donut sugar.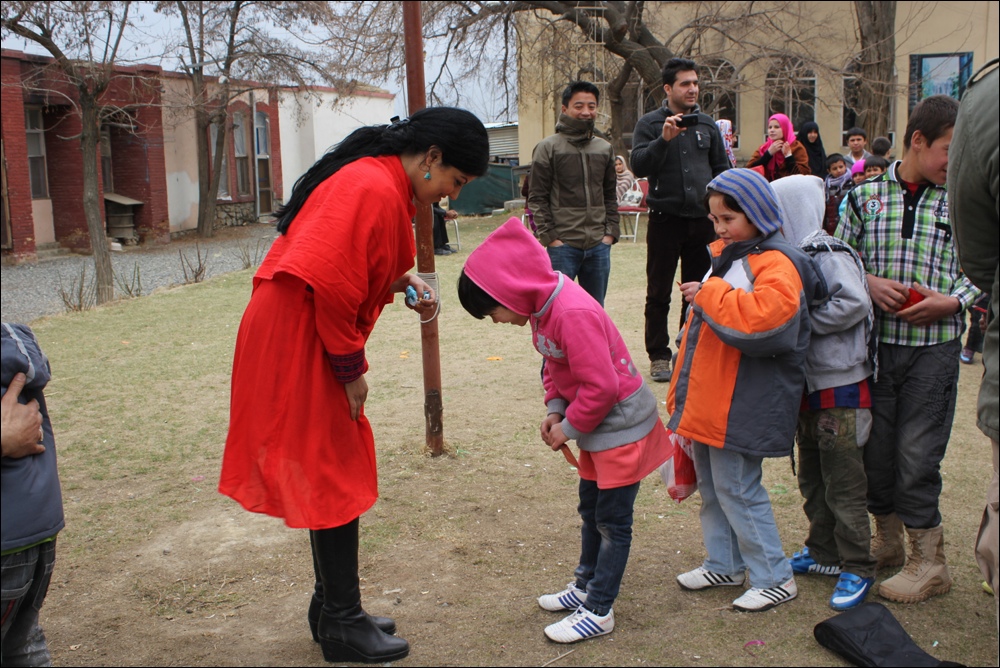 We played games such as "Toufan Says" as wrestling practice, then after the lunch the adults did our best attempt at entertaining the kids with a Chinese parade dragon dance, after which the kids had a blast running around with the giant home made dragon head. We finished the day by handing out "lai see" traditional envelopes and teaching the kids to say "Kung Hei Fat Choy!!"
This amazing event was made possible by the great response from our local donor community to our ask last week, and we were happy to see many members of our Kabul community, both national and international, out to help run activities, play with the kids, and eat a great PARSA brunch.
A huge thanks to everyone who participated. Enjoy the picture gallery below!!